Every year, to celebrate Beltane, we (my family) go to the Fairie Festival at Spoutwoord Farm. Although last year, it was just Olivia and I that went.
It's a lovely day, complete with fun, food and festivities! This year, Olivia will be wearing the Tinkerbell outfit I bought her. Hopefully, she'll like being in this one better than the one she had last year: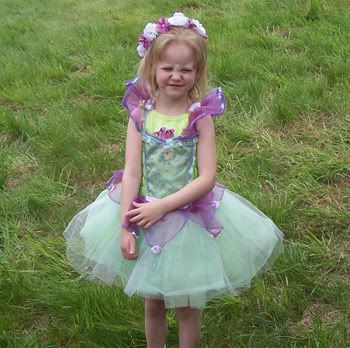 LOL, doesn't look too happy in it, huh? We had a great time though, here are more photos:

Olivia and I with the Green Man:

Livi playing in the bubbles: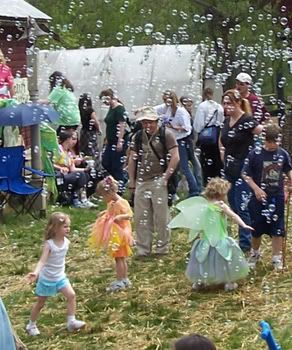 The Maypole: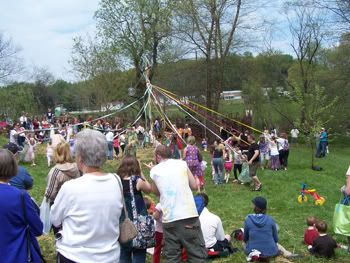 I am really looking forward to going this year!
This entry was posted on Wednesday, April 23, 2008 at Wednesday, April 23, 2008 and is filed under
Family
,
Kids
,
Sabbats
. You can follow any responses to this entry through the
comments feed
.