Before I even begin to venture down the road I am about to, let me get one thing straight; I realize there are many paths of Paganism and that spirituality starts with your heart. However, I believe actions speak what the heart feels. If you're Pagan, why do you celebrate Christian holidays?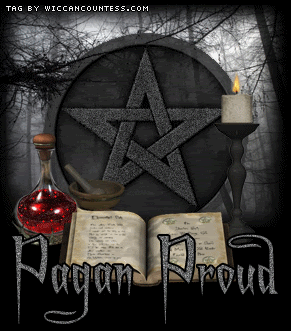 I'm not talking about going to see family on 'their' holiday. I do that too, it's more of a tradition than a religious thing. I'm talking about full blown celebrations. See, over Easter weekend I noticed many of my Pagan Facebook friends posting various unusual status messages like:
"Happy Easter everyone!"
"Have a safe and wonderful Easter!"
"Watching the movies the kids got in their Easter baskets"
"The Easter bunny was here and brought lots of goodies!"
Then I saw photos of Easter egg hunts and the like. Ummm, what? I didn't see much of this at all on or around Ostara. Why not have egg hunts and do fun things on Ostara? What's with giving kids Easter baskets? My mother does that every year and it irritates me and every year I have to have a discussion with her. I am constantly reminding her that she is 2 weeks late on the baskets. I find that disrespectful, but that's a rant for another time.
Like I said, I realize people visit family on holidays and such. What I don't understand is the sheep mentality. I mean, I have some Jewish friends; I don't see them giving each other Easter baskets 'just because it's Easter' or having a Christmas tree and giving each other presents on Christmas. They have their own traditions. They don't celebrate other religion's holidays just because 'everyone else is' - so why do some Pagans? It's just easier? Look, I've been fighting my mom about this for years and eventually one day, if she continues to shove her holidays down my throat, she won't see us at all, even for a simple 'holiday' dinner.
Exposing children to other religions is absolutely fine, it makes them knowledgeable and well rounded. Having them celebrate other religions is odd to me. Shouldn't we first institute our beliefs within the family and then branch out?
This entry was posted on Wednesday, April 7, 2010 at Wednesday, April 07, 2010 and is filed under
Holidays
,
Rants
. You can follow any responses to this entry through the
comments feed
.