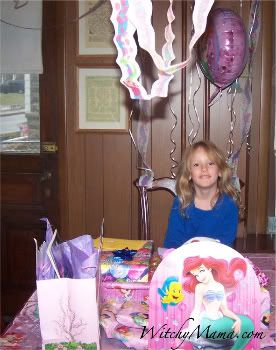 Merry Meet Everyone!

My sweet little Olivia turned 6 years old yesterday. Today is her birthday party - we're having it at the local bowling alley. She went to a friends party in January, which was held at the bowling alley, and she loved it. It was her first time bowling.

So, this ~Witchy Mama~ has to pick up the cake and get thy butt to the party! I will be sure to have an update with pictures when I return - posted on my Independent Mom blog!
This entry was posted on Saturday, March 28, 2009 at Saturday, March 28, 2009 and is filed under
Kids
. You can follow any responses to this entry through the
comments feed
.