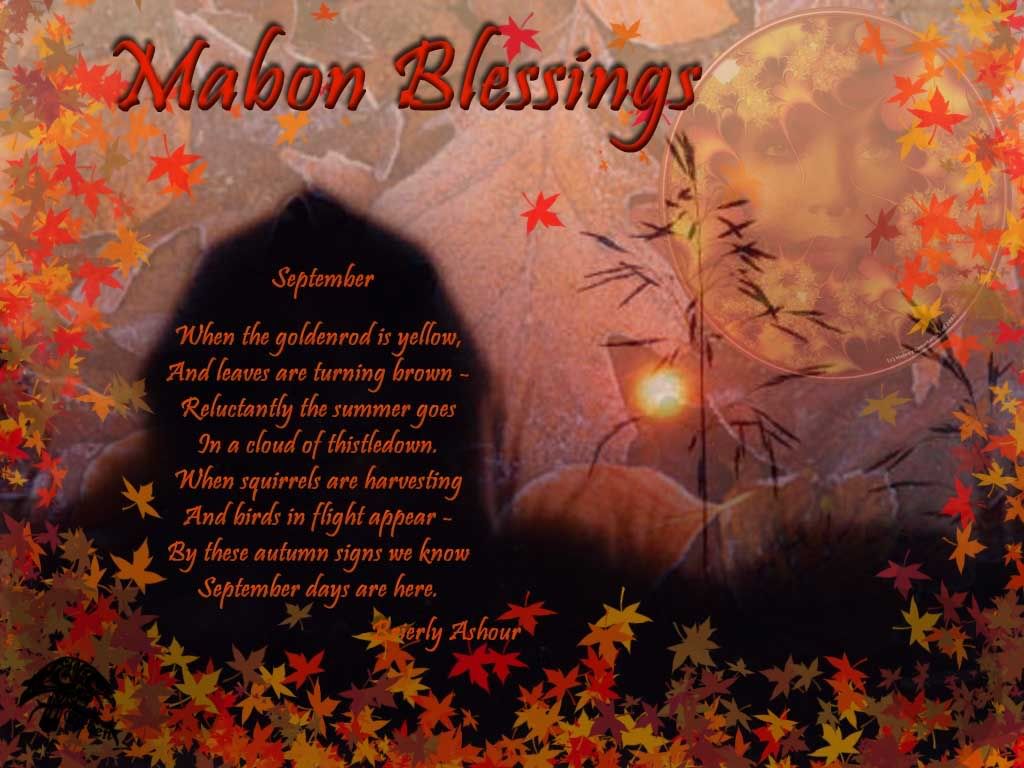 Mabon is upon us! Finally, Autumn! This is, hands down, my favorite season!
Here's a bit of info on Mabon:

The Equinox is an in-between time; the end of something, the beginning of something else, the cusp of change. The zodiac shifts from Libra, ruled by Venus, goddess of love, sex, beauty and relationships, to Scorpio, ruled by Mars and Pluto, planetary Gods that rule death, insight and transformation.
The calendar date of the equinoxes vary, usually between the 19th and 23rd of the month (tending towards later as we approach a leap year). This year Mabon falls on the 22nd.

The Autumn Equinox is the second in the trilogy of harvest festivals. Mabon marks the completion of the grain harvest begun during Lughnasadh. Celebrations revolve around the gathering of crops and thanksgiving for the abundances of the harvest, and rituals to insure the success of next year's harvest are characteristic during this harvest time. The making of corn dollies from the last sheaf of corn that is harvested is a typical custom. She is kept until the spring - keeping the spirit of the corn, when she is ploughed back into the field to breath the life of the corn back into the soil.

Mabon is referred to as the 'Witches Thanksgiving' - in my house anyway! We usually have a big feast on Mabon night! There goes my diet! Tomorrow my best friend Cherie and I will be attending an open Circle for Mabon. I am really excited! I hope to remember to take pictures!
This entry was posted on Friday, September 18, 2009 at Friday, September 18, 2009 and is filed under
Mabon
,
Sabbats
. You can follow any responses to this entry through the
comments feed
.