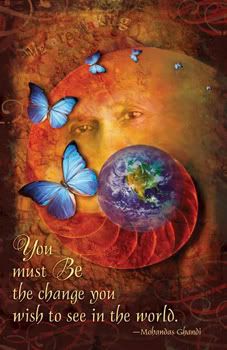 New Moon is here and for me it certainly signifies a huge transition. Just got back from a much needed vacation to the Happiest Place on Earth 5 days ago and I am finally beginning to feel re-energized.
I've made some career transitions over the last 2 months and everything is falling into place. I work 'full time' for
Demand Studios
as a freelance writer and part time for other freelance companies:
Break Studios
,
Experts123
and
The Content Authority
. Demand Studios is my main source of income. I have a blog related to my work at home forum, where I post telecommute jobs I come across. If you're looking for work, subscribe to my blog:
Independent World Community Blog
I also do freelance work for anyone who wants an article written or a blog post done here and there, nothing steady. I get a few orders now and then so that's enough to make me happy ;) Although I am super busy with work I make sure I am finished working by 3 pm; then I don't even THINK about work until the next day ;)
With that being said, this new transition has allowed me to find more free time for vacationing with my family and doing other things I love, like blogging and frolicking in the meadows. My Witchlets are eager to learn more about Paganism and this summer we are going to hit the books!
This entry was posted on Friday, May 14, 2010 at Friday, May 14, 2010 and is filed under
Family
,
jobs
. You can follow any responses to this entry through the
comments feed
.