I got up in the middle of the night to find Boots and Gary on the bed sleeping peacefully together. Normally these two sleep on the bed at my feet or CJ's feet - depends on who they feel like cuddling up to. On this particular night they were between us.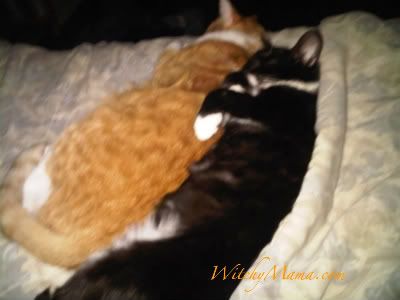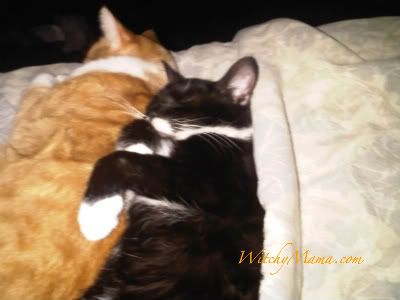 This entry was posted on Saturday, February 20, 2010 at Saturday, February 20, 2010 and is filed under
Animals
. You can follow any responses to this entry through the
comments feed
.